Hello, I am Darcy Lynn and I welcome you to my studio. Walk around my virtual art gallery of original works on various subjects. In my art I explore themes (Travel, Portraits, Nudes, Healing Art), and concepts (mysteries of place, the human face, beauty in nature).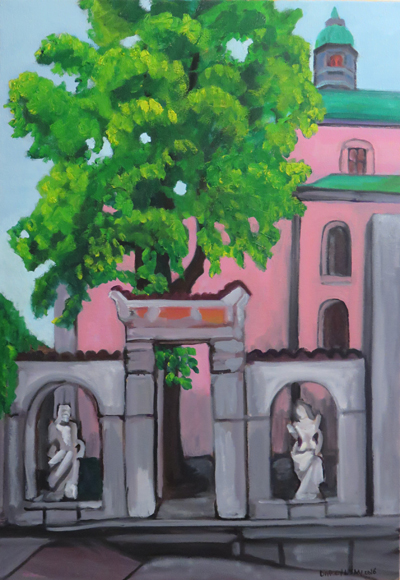 I work from my own photographs and in oil on canvas , gouache and/or pencil on paper and collage. Creating art  is my passion. It defines the world around me and myself. I create to explore my spirituality, my sense of self, and the wonders I have seen in travel and in life.
My goal is to have people relate and connect to my work instinctively – and to open their minds to other ways of seeing. I hope my work will inspire everyone to explore his or her creative side.
I welcome inquiries regarding exhibition opportunities and possible purchases. Check out "Darcy's Store" where my book, "Myself Resolved, An Artist Confronts Cancer" and  VHS/DVD, "Healing Through Art" are on sale. In them I explore my experience with cancer and the healing power of creativity.